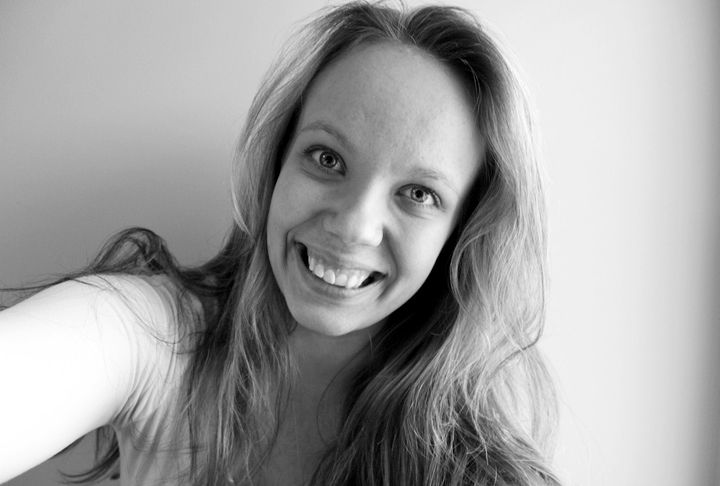 Huomasin eilen, että toukokuu on kohta jo puolivälissä, mutta mulla on tavoitteet vielä postaamatta! Venytin tän postauksen tekemistä alkukuusta, koska en ollut saanut viime kuun juttuja vielä tehtyä (noloa, mutta totta). Ja sen jälkeen unohdin koko postauksen!
Perinteiseen tapaan ensin kertaus
viime kuun
meiningeistä. Tarkoituksena oli jatkaa crossfittiä. Selvitin kyllä, miten saa jäsenyyden Kuusankosken cf-salille, mutta jatkuva pomppiminen Kouvolan ja Jyväskylän välillä ei houkuttanut ostamaan jäsenyyttä kummallekaan salille. Tuntuu rahan tuhlaukselta ostaa jäsenyys, jos ei ole edes samassa kaupungissa. Tästä muuten tulossa lisää juttua myöhemmin! Crossfitin sijaan kävin juoksemassa ja salilla, joten liikuntaa tuli silti harrastettua.
Tavoitteena oli myös tehdä ostopäätös ja hankkia kaksi uutta objektiivia, mutta oon päässyt tässä puoliväliin. Oon päättänyt toisen (Canonin 50mm), mutta toisen kohdalla epäröin vielä. Kuvasin kuitenkin viime kuussa ihan kivan määrän kuvia, joten check siis tämä kohdalla. Mietin myös mun suhdetta ruokaan ja kirjoittelin postauksenkin aiheesta. Se odottaa vielä tuolla luonnoksissa päivänvaloa, saa nähdä milloin sen saan julkaistuksi. Ja opinnotkin sain tehtyä loppuun tältä vuodelta, siis check.
Toukokuussa keskityn...
siihen, että saan elämän yleisesti ottaen järjestykseen. Tällä hetkellä on menossa välivaihe, kun puolet kamoista on Jyväskylässä, puolet Kouvolassa ja itse sahaan tätä väliä ihan turhan usein. Muutto kunnialla loppuun ja niin eespäin.
Liikun taas vähän enemmän. Kaunis sää on houkutellu mua juoksulenkille, joten sinne aion suunnata tässä kuussa taas useammin.
Objektiivihommat jäi saavuttamatta, joten tässä kuussa ostan ainakin toisen niiistä.
Click 'Read More' for English version!
I've been writing these monthly goal posts since the beginning of this blog. I stopped doing them in January but decided just a month ago that they're really a great way to keep track of things I need to do and want to accomplish. I know it's already the 13th of May and I'm supposed to publish these posts in the beginning of the month but better late than never, right?
I'm not going to go over last month s goals but let's just say that April wasn't that good goal-wise. In May I am going to concentrate on getting my life in order and completing the move from Jyväskylä to Kouvola as soon as possible. I hate travelling in between the two cities because it makes me feel like I don't really belong in either of them. Both feel like home but at the same time they feel like just random places.
In addition, I'm going to work out a little more because, well, summer is coming. I've been running lately but I think it's time to add more weight training to my schedule. I'm also going to buy some new photographing equipment (lenses mainly) and try to improve my skills with those.
I hope you are having an awesome Wednesday!